Teasing Master Takagi-san Season 1 Download
Karakai Jouzu no Takagi-san
Animation, Comedy, Romance | January 8, 2018 (Japan)
Summary: If you blush, you lose. Nishikata has been teased mercilessly by Takagi and always winds up blushing! But he vows to one day get back at her.
Countries: JapanLanguages: Japanese
Synopsis
Having a friend that knows you inside out should be a good thing, but in Nishikata's case, the opposite is true.
His classmate Takagi loves to tease him on a daily basis, and she uses her extensive knowledge of his behavior to predict exactly how he will react to her teasing, making it nearly impossible for Nishikata to ever make a successful comeback. Despite this, Nishikata vows to someday give Takagi a taste of her own medicine by making her blush out of embarrassment from his teasing.
Alternative Titles
English: Teasing Master Takagi-san
Japanese: からかい上手の高木さん
Synonyms: Skilled Teaser Takagi-san
Information
Type: TV Series
Episodes: 12
Status: Finished Airing
Genre: Comedy, Romance, Slice of Life
Quality: 480p, 720p, 1080p
Audio: Japanese & English
Subtitles: English
Screenshots of Teasing Master Takagi-san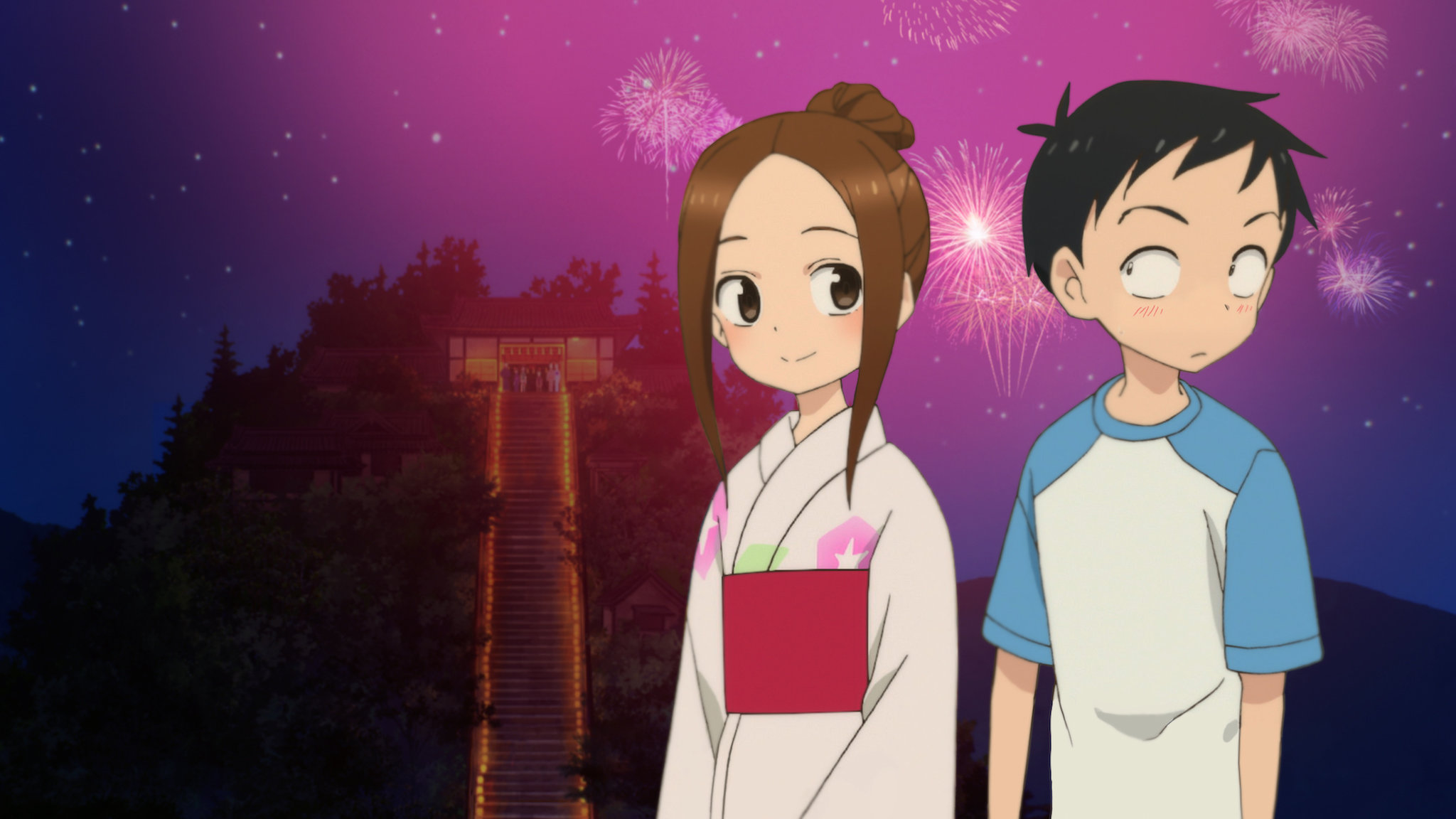 Download Teasing Master Takagi-san Season 1 [Dual Audio]
Teasing Master Takagi-san OVA [Eng Sub] [Eng Dub] [1080p]
Teasing Master Takagi-san Season 1 [Eng Sub] [Eng Dub] [1080p]