Haikyuu Movie 4 – Concept no Tatakai [Dual Audio] [Eng Sub] Download
Watch Haikyuu Movie 4 - Concept no Tatakai [Dual Audio] [Eng Sub]
Animation, Comedy, Drama, Sport | September 29, 2017 (Japan)
Summary:
Countries: JapanLanguages: Japanese
Synopsis
The long-awaited finals of the Spring Tournament have arrived for Karasuno High School's volleyball team. The winner of the match will go on to represent all of Miyagi Prefecture at the National Tournament. However, the last challenge Karasuno must overcome is to win against Shiratorizawa Academy, the school that houses Wakatoshi Ushijima, one of Japan's top three aces. Shiratorizawa is the reigning Miyagi champion for the past three years, and Karasuno seems to have little chance at dethroning them.
When the other school's captain Ushijima insults Karasuno to their faces, freshmen duo Shouyou Hinata and Tobio Kageyama swear to defeat them and steal their spot in the nationals. Against a roster full of nationally-ranked players, the former flightless crows will have to use everything in their arsenal if they want to represent Miyagi.
Alternative Titles
English: Haikyuu Movie 4 – Concept no Tatakai
Japanese: ハイキュー!! コンセプトの戦い
Synonyms: High Kyuu!! Movie 4: Haikyuu!! Movie 4: Battle of Concepts, Haikyuu!!: Karasuno Koukou VS Shiratorizawa Gakuen Koukou Recap, Haikyuu!! Recap 4
Information
Type: Movie
Episodes: 01
Status: Finished Airing
Genre: Comedy, Drama, Sports
Quality: 480p, 720p, 1080p
Audio: Japanese & English
Subtitles: English
Screenshots of Haikyuu Movie 4 – Concept no Tatakai (2017)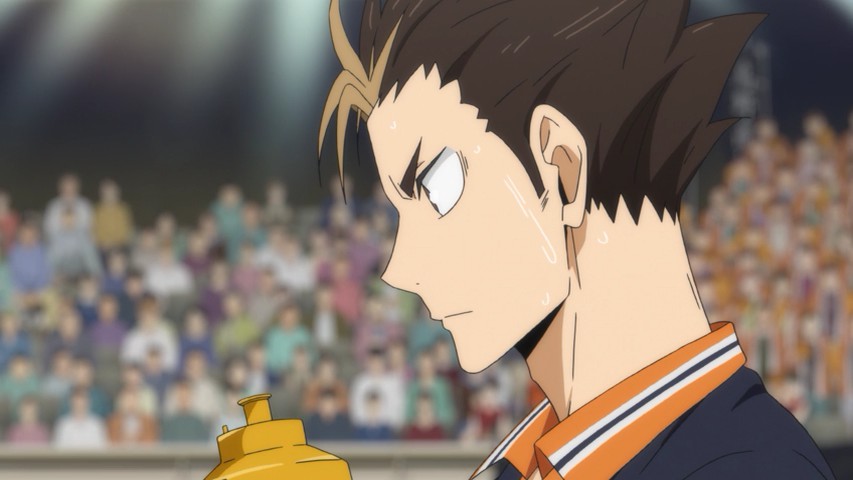 Download Haikyuu Movie 4 – Concept no Tatakai (2017) [Eng Sub] [Dual Audio]
Haikyuu Movie 4 – Concept no Tatakai (2017) [Eng Sub] [480p]
Haikyuu Movie 4 – Concept no Tatakai (2017) [Eng Sub] [720p]
Haikyuu Movie 4 – Concept no Tatakai (2017) [Eng Sub] [1080p]