Haikyuu Movie 3 – Sainou to Sense [Dual Audio] [Eng Sub] Download
Watch Haikyuu Movie 3 - Sainou to Sense [Dual Audio] [Eng Sub]
Animation, Comedy, Drama, Sport | September 15, 2017 (Japan)
Summary:
Countries: JapanLanguages: Japanese
Synopsis
Following the events of the Inter-High, the Karasuno High School volleyball team decides to regroup by attending an intensive boot camp organized by Nekoma High School in Tokyo. At the camp, the team continues to suffer loss upon loss to the other schools in attendance. Reaching an impasse, the players each struggle to break out of their routine to hone their skills.
For the team's setter-and-ace duo Shouyou Hinata and Tobio Kageyama, the frustrations cause them to falter more than anyone else. While Hinata develops his own playstyle, his recklessness leads him to fall out of sync with Kageyama's sets and earns his partner's ire instead. As they search for an answer to their woes, the two find what they are lacking from two unlikely people. Will it be enough for the team to overcome their rut?
Alternative Titles
English: Haikyuu Movie 3 – Sainou to Sense
Japanese: ハイキュー!! 才能とセンス
Synonyms: High Kyuu!! Movie 3, Haikyuu!! Movie 3: Genius and Sense, Haikyuu!! Second Season Recap, Haikyuu!! Recap 3
Information
Type: Movie
Episodes: 01
Status: Finished Airing
Genre: Comedy, Drama, Sports
Quality: 480p, 720p, 1080p
Audio: Japanese & English
Subtitles: English
Screenshots of Haikyuu Movie 3 – Sainou to Sense (2017)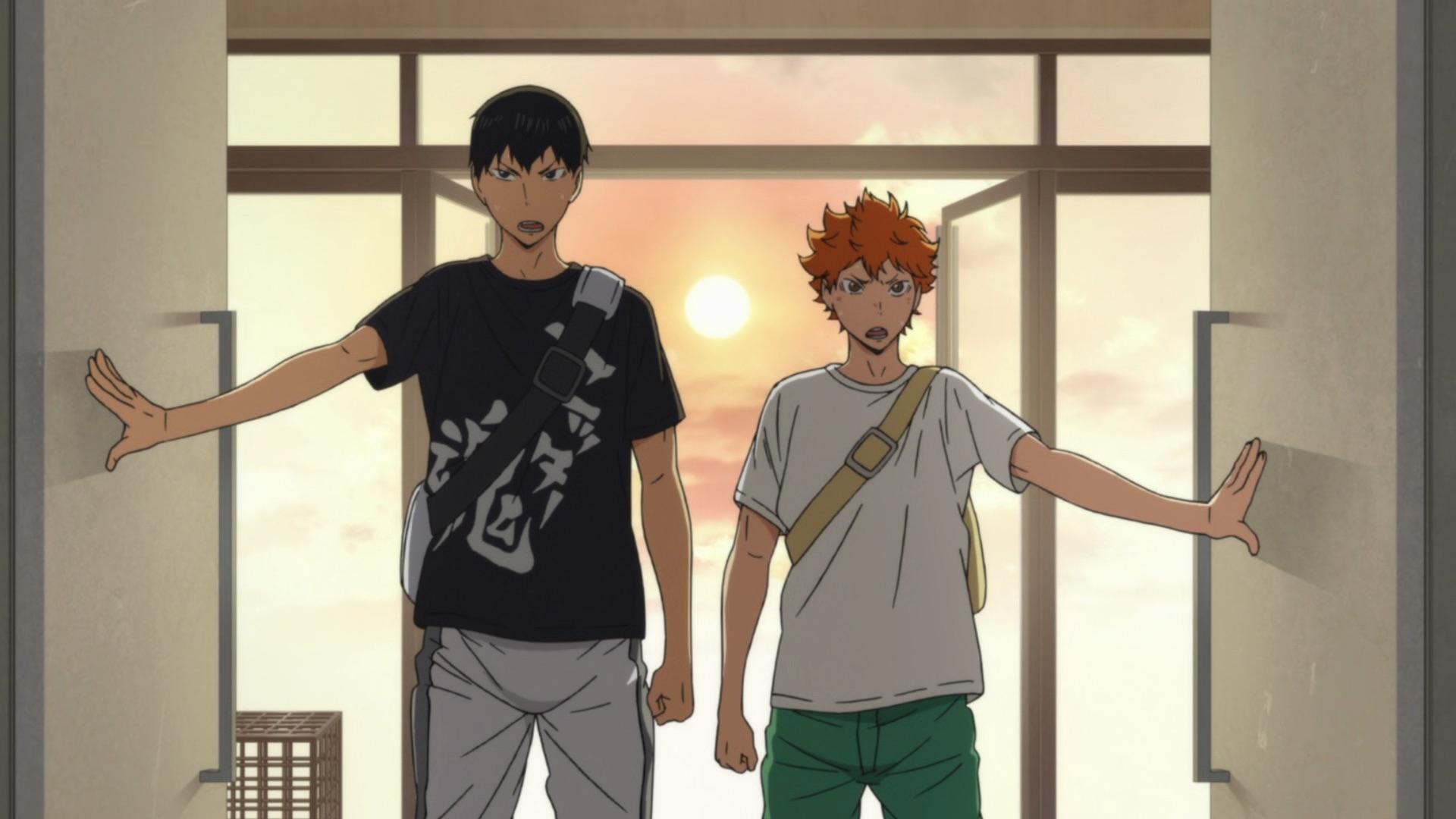 Download Haikyuu Movie 3 – Sainou to Sense (2017) [Eng Sub] [Dual Audio]
Haikyuu Movie 3 – Sainou to Sense (2017) [Eng Sub] [480p]
Haikyuu Movie 3 – Sainou to Sense (2017) [Eng Sub] [720p]
Haikyuu Movie 3 – Sainou to Sense (2017) [Eng Sub] [1080p]