Berserk The Golden Age Arc 3 – The Advent Movie | Dual Audio | Download
Berserk: The Golden Age Arc III - The Advent
| February 1, 2013 (Japan)
Summary: A year has passed since Guts parted ways with Griffith. The Band of the Hawk is plotting a rescue mission to save Griffith who is confined to prison.
Countries: JapanLanguages: Japanese, English
Synopsis
The Band of the Hawk has dwindled in the year since Guts left them on his journey to forge his own destiny. Unaware of their fate, Guts returns to the Hawks—now being led by his former ally Casca—after a rumor about them passes his way. Once the saviors of the kingdom of Midland, the Band of the Hawk are now hunted as they desperately fight for their lives while plotting to free their leader, Griffith, after he was imprisoned for committing treason. But the man they save is far from the Griffith they remember.
Griffith is a shell of his former charismatic self after a year of continuous, horrific torture. No longer able to walk, speak, or even hold a sword, he has nothing but the small, strange trinket, the Crimson Behelit, that will not leave him. The entire Band of the Hawk want to rise to greatness once more, but how much are they willing to sacrifice to return to their past glory? It doesn't seem possible, but when Griffith's heart darkens and a solar eclipse blackens the sky, the Behelit offers a choice that will leave the Band of the Hawk with a blood-soaked fate that will haunt them for the rest of their days.
Alternative Titles
English: Berserk: The Golden Age Arc III – The Advent
Japanese:

ベルセルク 黄金時代篇Ⅲ 降臨
Synonyms: Berserk Movie, Berserk Saga, Berserk: Golden Age Arc III – Descent
Information
Type: Movie
Quality: 480p, 720p & 1080p
Audio: English & Japanese
Subtitles: English
Screenshots of Berserk The Golden Age Arc III – The Advent Movie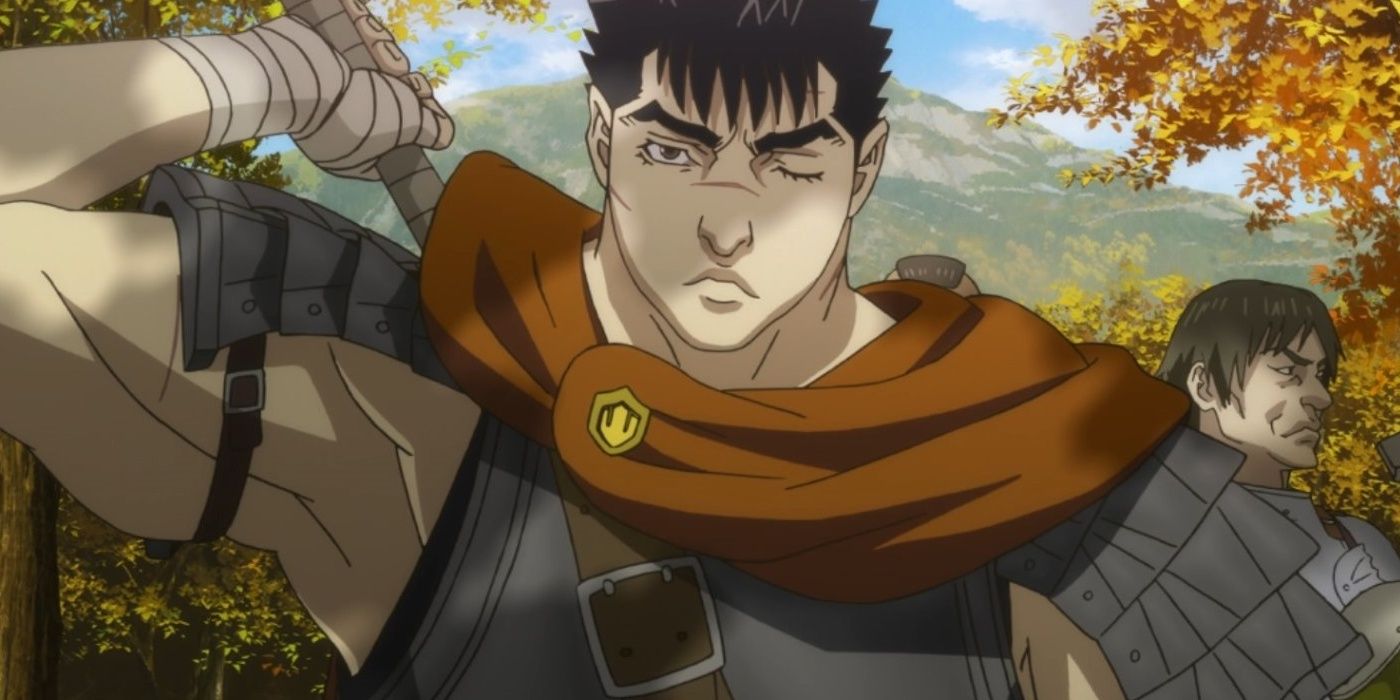 Download Berserk The Golden Age Arc III – The Advent Movie in 1080p Bluray Dual Audio HEVC
Berserk The Golden Age Arc III – The Advent Movie [Dual Audio + Eng Sub] [1080p]